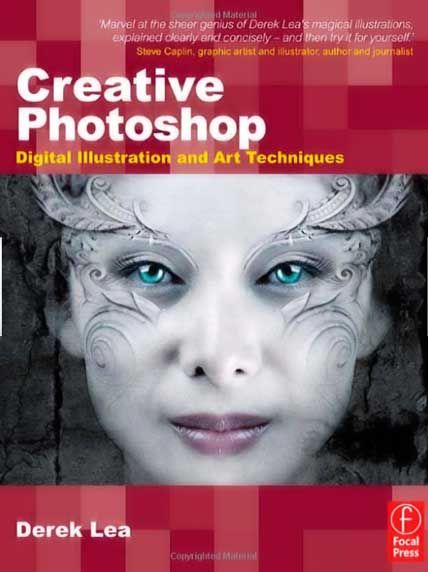 Dereks edge is that he wont stand still. He has a knack for finding new corners of the program to exploit and innovative ways of doing so. Hes pushed the boundaries not only for his own art but also for thousands of up and coming artists who also want to create onscreen the visions they have in their minds. If youve bought this book, youre about to discover what I mean. -Garrick Webster, Editor, Computer Arts.
Learn from an award winning digital illustrator how to think outside the box and create stunning art with Photoshop
Be inspired by a wide range of artistic styles and real world techniques that you can adapt to your own work, including graffiti spray art, comic coloring, and antique effects.
Welcome to the world of art and imagination! Derek Lea, one of the worlds top 100 digital artists, shows you how to use Photoshop in unorthodox ways to transform the ordinary into the extraordinary. His work is a unique combination of original photography, traditional illustration, and digital art. If you are a digital artist, illustrator, cartoonist, graphic artist or designer who is familiar with Photoshop, but want to push the program to the limit, this book is for you! Learn how to get professional results from the paint features in Photoshop. Create sharp illustrations by combining vectors and pixels. Explore less-than-obvious composition methods, and discover the hidden potential in unlikely artistic resources and materials. Play around with texture using spray paint effects and scanned elements, or age faces and objects. Use stencil tags and comic book coloring techniques. Learn how to bring 3D art to life! Maximize your creativity AND efficiency with invaluable information on working between Photoshop and Illustrator. This book provides clear, step-by-step tutorials that make it easy to emulate Leas techniques in your own work. With all the images from the book to play with, you'll be creating stunning artwork in no time!