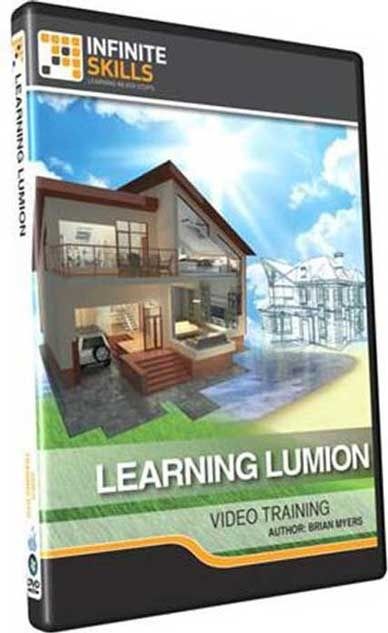 In this Lumion 3D training course, expert author Brian Myers will teach you essential skills needed to work in this rendering software for visualizing design and architectural concepts. This course is designed for the absolute beginner, meaning no prior experience with Lumion is required.
In this training course, you will follow along with Brian as he shows you how to develop a commercial and residential project. You will start out by creating the commercial project, and cover topics such as importing and updating a 3D model, adjusting glass properties, adding people to a scene, duplicating objects, adding interior and exterior lighting, and many others. Next, you will learn to create a residential project, covering topics including creating mountains, lakes, and rivers, adding trees and buildings, adjusting the sun and clouds, creating fire, adding fog and rain, among others.
By the completion of this video based Lumion 3D training course, you will be fully capable of creating your own commercial and residential projects using Lumion. Working files are included, allowing you to follow along with the author throughout the lessons.
Table of Contents:
00. Free Videos From This Course
01. Introduction
02. Creating A Commercial Project
03. Creating A Residential Project
04. Conclusion
About The Author