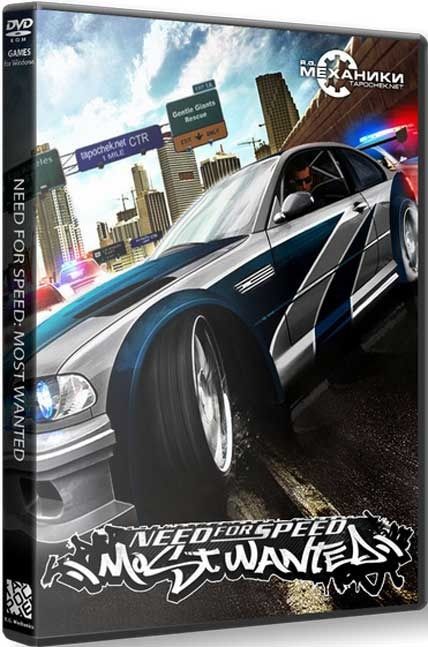 Combining the thrill of illicit street racing and tuner customization with the intensity of strategic police pursuits that rivals any Hollywood-style chase scene, Need for Speed Most Wanted challenges players to become the most notorious and elusive street racer.
Players instantly feel the thrill of the ride as they hit the streets in an open world environment where drivers can tune their cars to compete against any class of vehicles or use their wits to out-fox the law to satisfy their need for speed. Need for Speed Most Wanted delivers a unique, fast-paced and gripping ride in the racing genre as players build up their Rap Sheet and street cred to move their way up the Black List to become the most wanted racer on the streets. Players go head-to-head with the top drivers on the scene as well as strategically evade more than half dozen cops at any one time. Also included are a dynamic open world, new gameplay and customization as well as tuners, supercars, muscles and sports cars.
CPU: 3 Ghz or faster

RAM: At least 1 GB

VGA: At least an NVidia 5900 or ATi 9800 with 256mb of video memory

DX: DirectX 9.0c

OS: Windows XP

HDD: 3 GB or more free space

Sound: DirectX 9.0c compatible

Resolution: 1280×1024

ODD: DVD reader

Network: Multiplayer requires 1 set of discs per PC and a broadband (Cable, DSL or faster) connection. Internet or LAN (2-4 players)

Recommended peripheral: Keyboard, Mouse or Steering Wheel/ Gamepad
Notes:
This is the 2005 Edition

System Requirements for full detail level on 1280×1024

You might be able to play on full detail level and 1280×1024 with slightly lower requirements

This game is the best LAN multilayer supported NFS game ever.
2 extra vehicles ,8 customized cars ,An exclusive additional 'Black Edition' Pursuit Challenge ,3 exclusive races ,Additional vinyls ,Bonus DVD with additional material like behind-the-scenes movies, vehicle showcases and car art galleries.