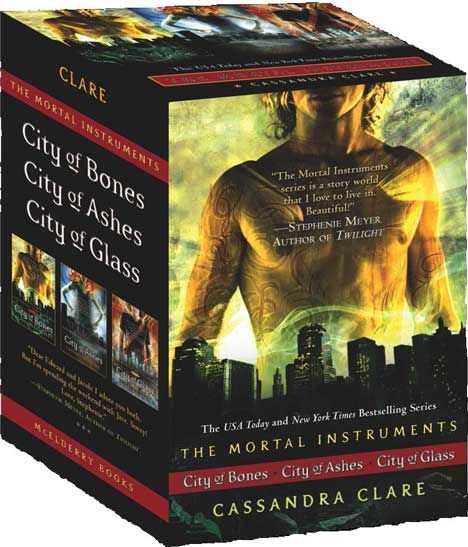 The Mortal Instruments is a series of six young adult fantasy novels written by Cassandra Clare, of which five have been published so far.
City of Bones

|

City of Ashes

|

City of Glass

|

City of Fallen Angels
City of Lost Souls

|

City of Heavenly Fire

(scheduled for May 27, 2014)
When fifteen-year-old Clary Fray heads out to the Pandemonium Club in New York City, she hardly expects to witness a murder—much less a murder committed by three teenagers covered with strange tattoos and brandishing bizarre weapons. Then the body disappears into thin air. It's hard to call the police when the murderers are invisible to everyone else and when there is nothing—not even a smear of blood—to show that a boy has died. Or was he a boy?